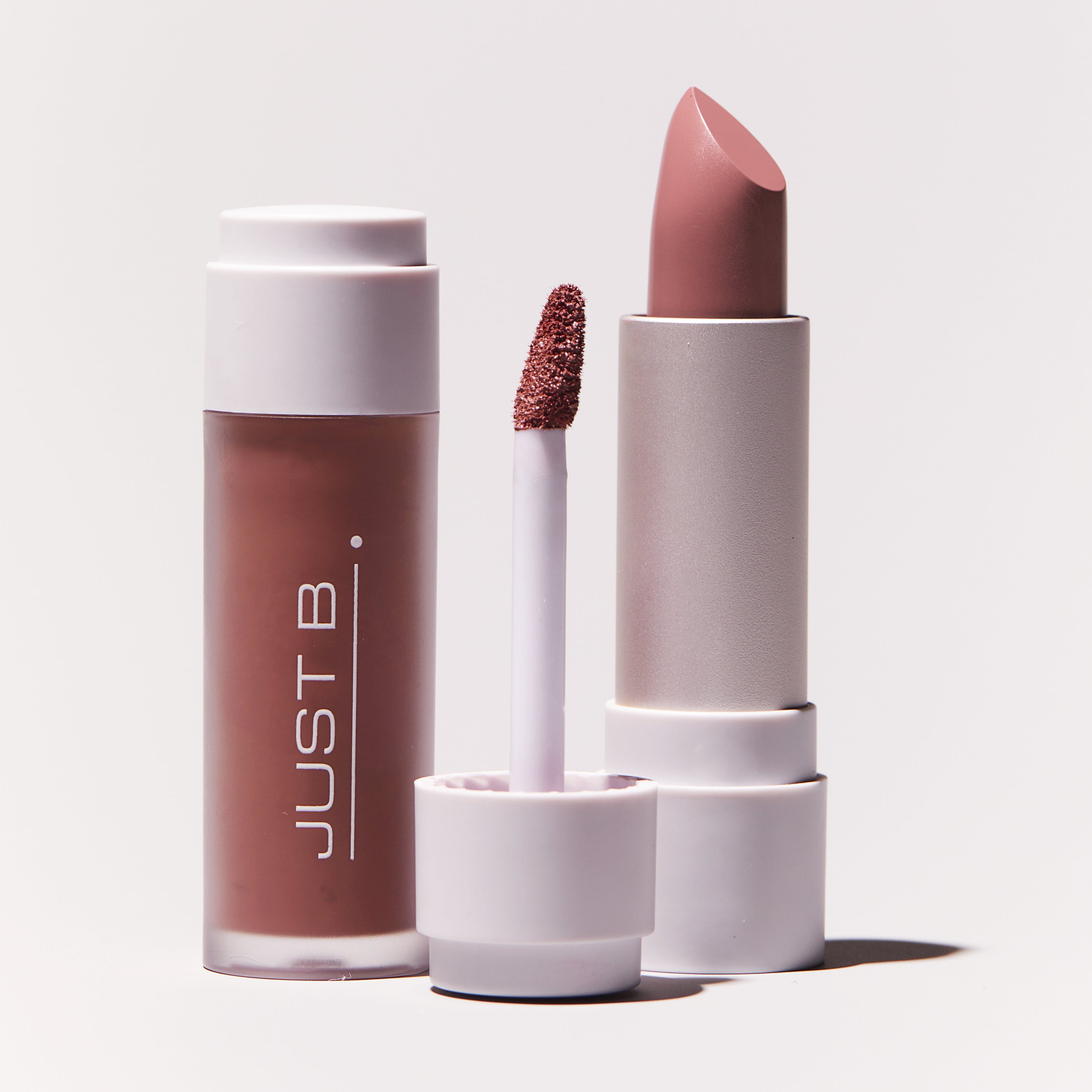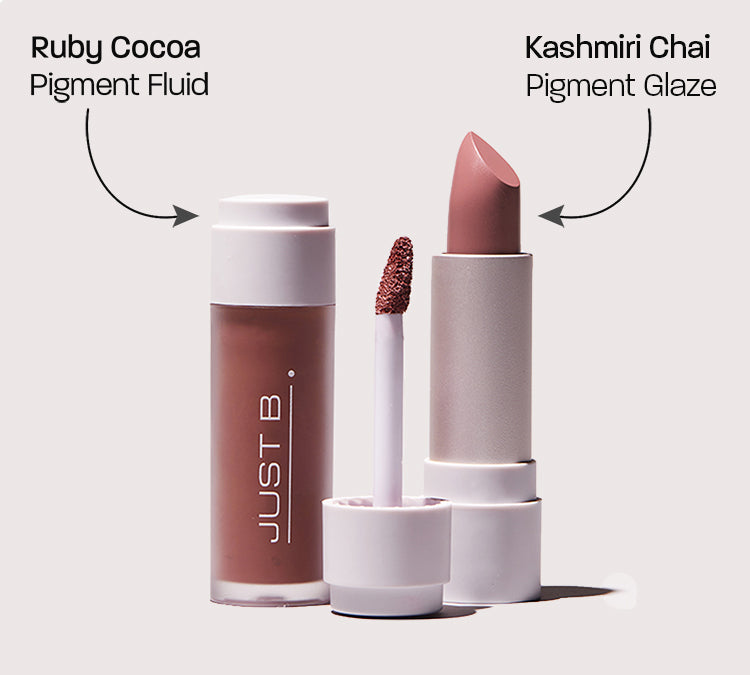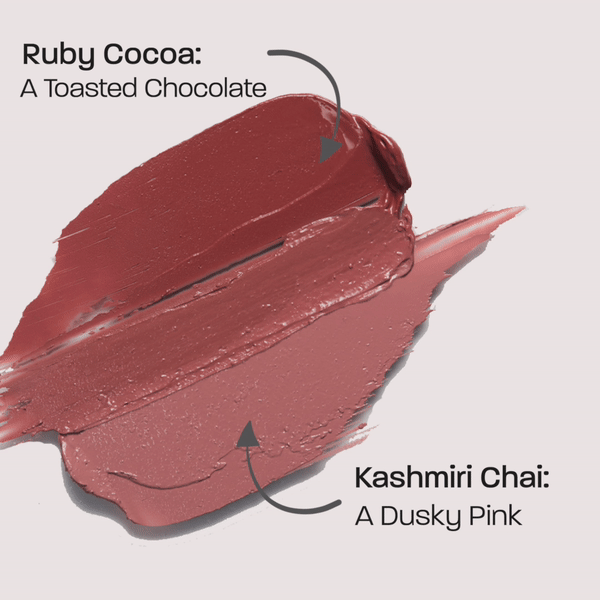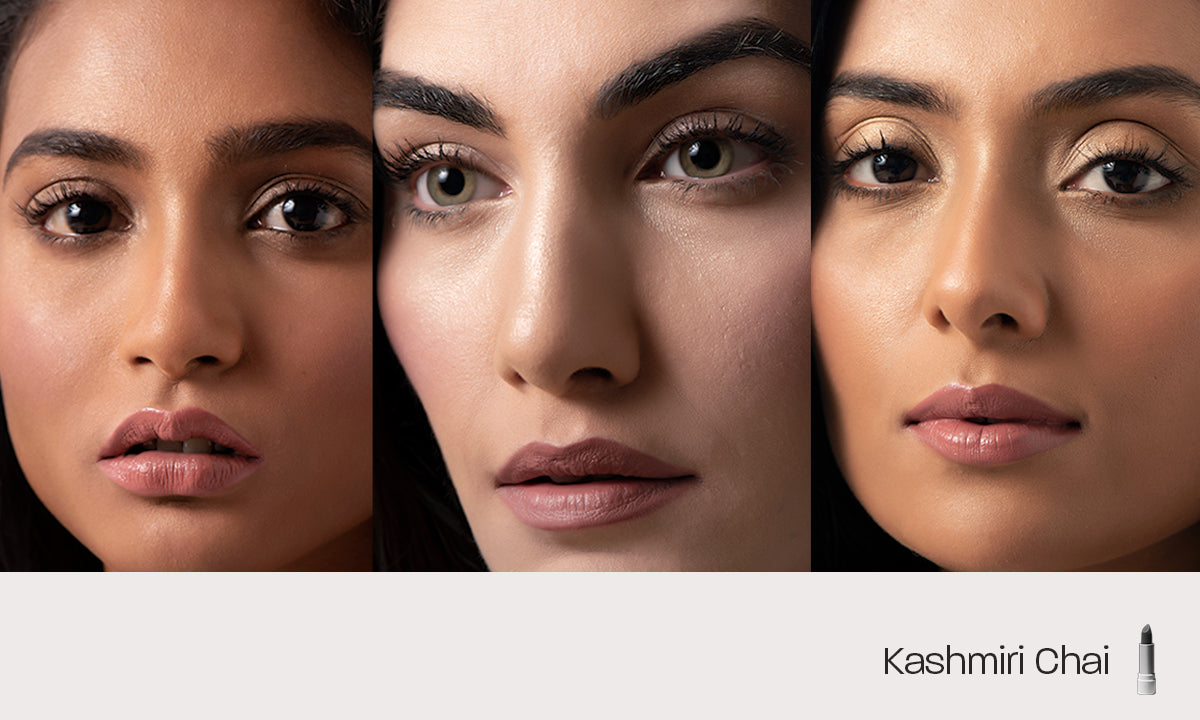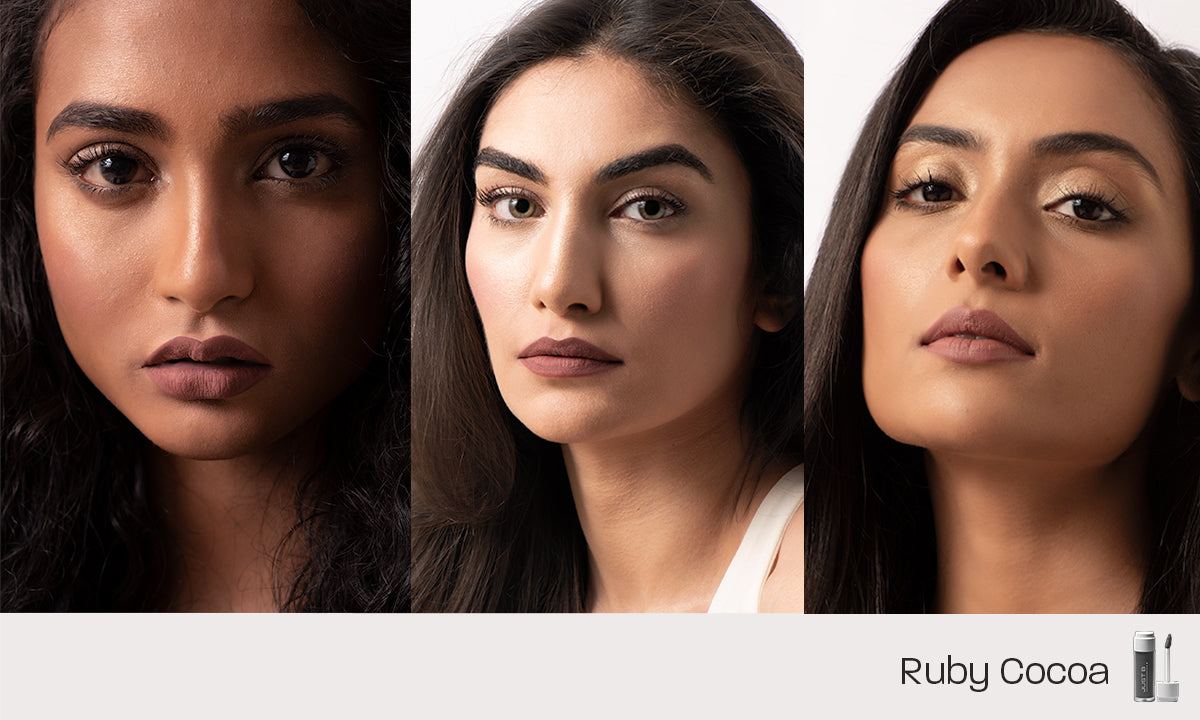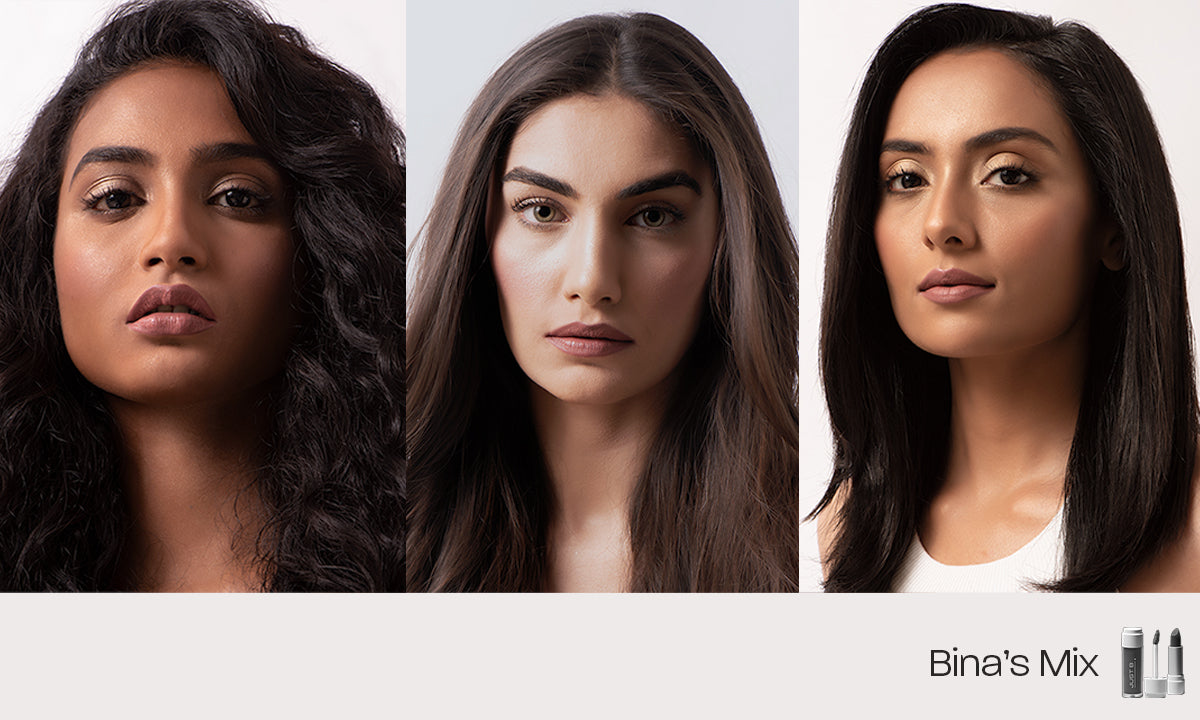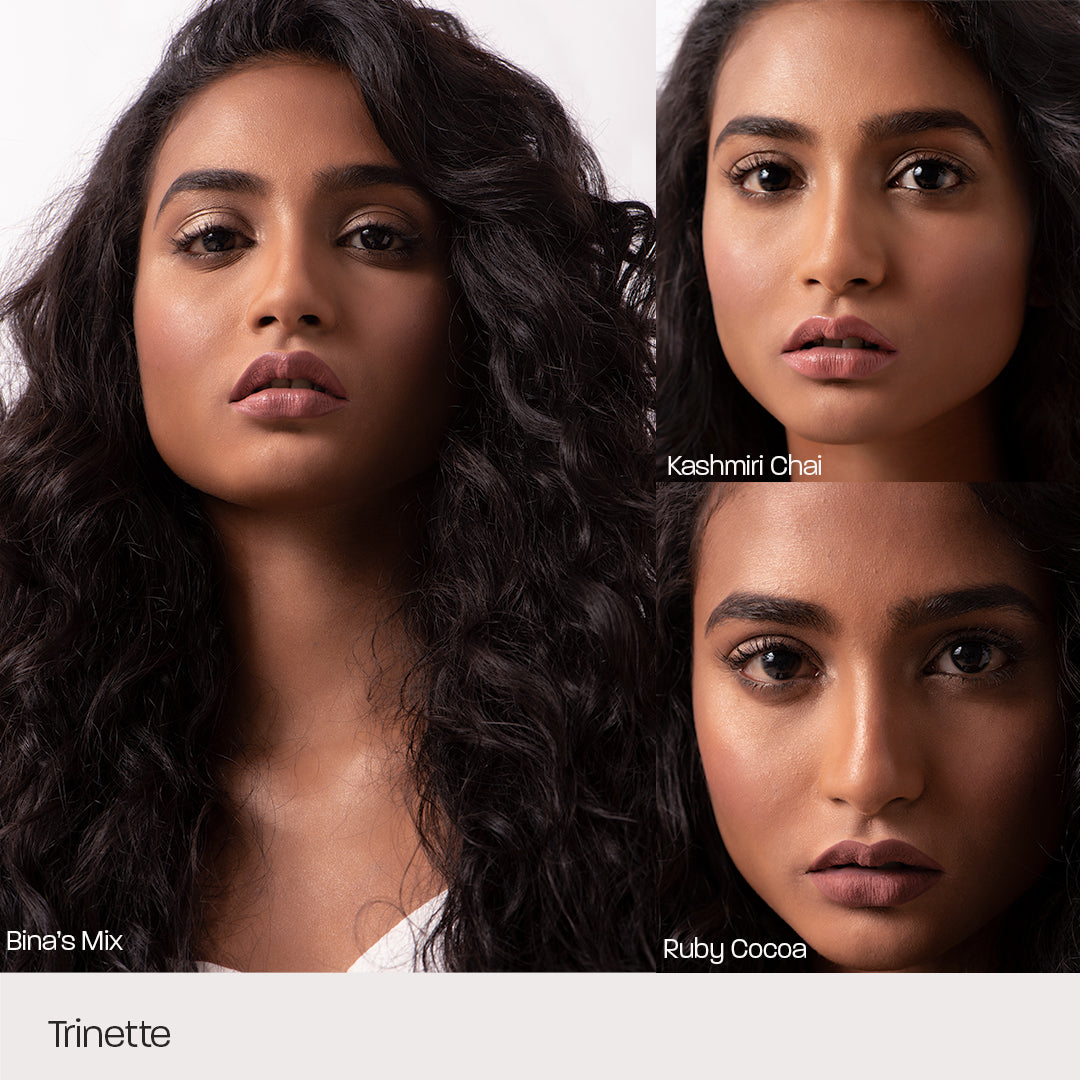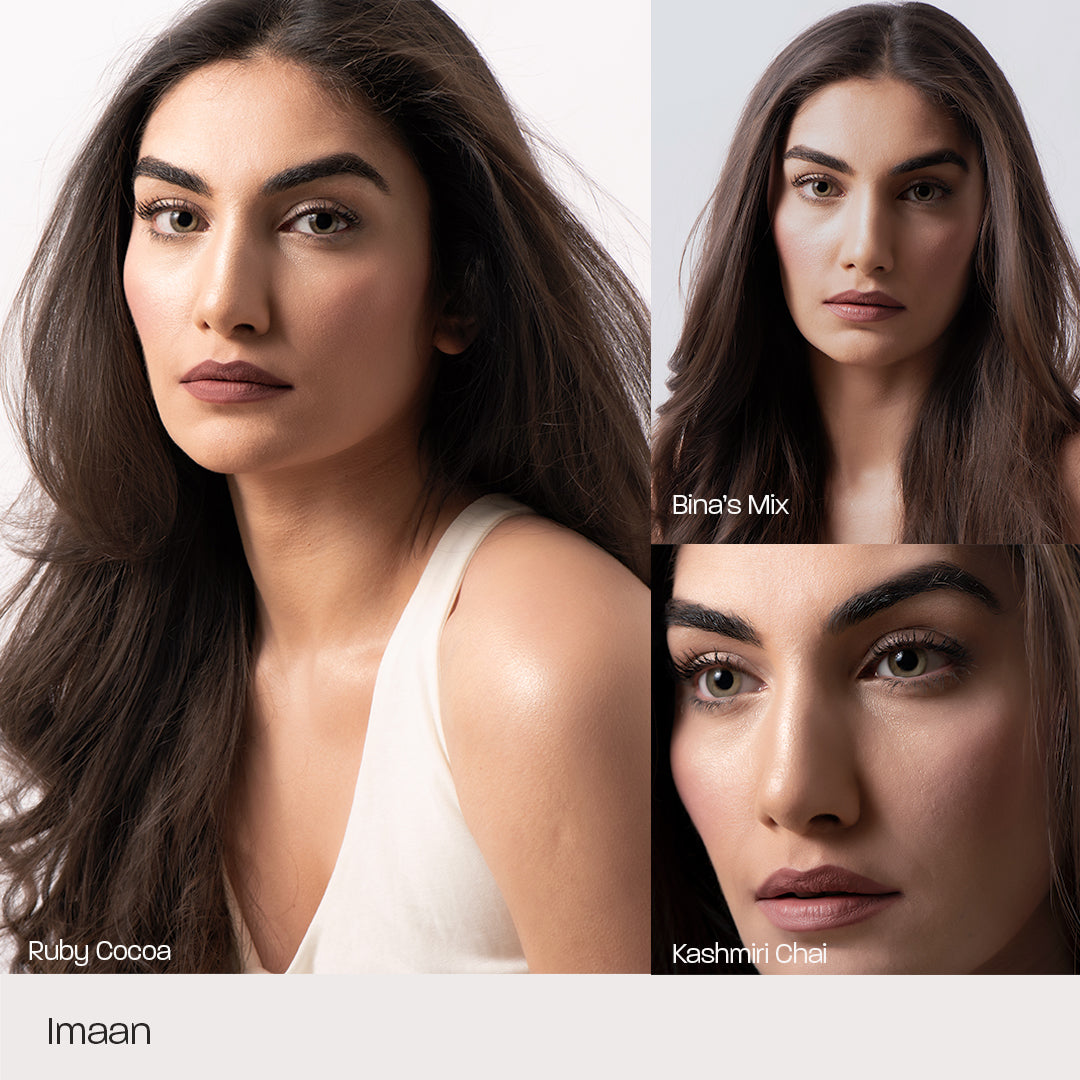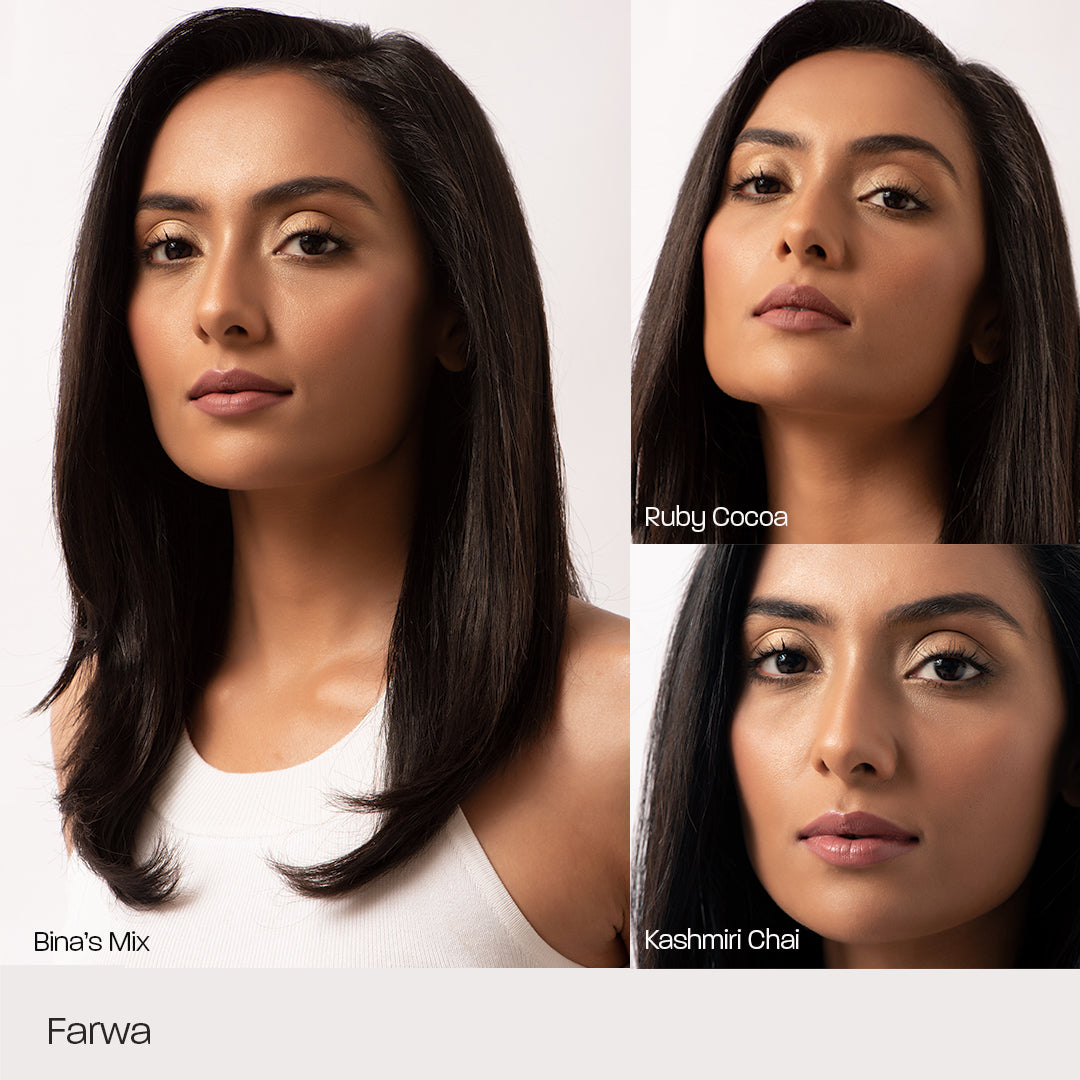 Not Just Champagne
A Spectrum from Dusky Pink to Toasted Chocolate.
Inspiration
Composition & Benefits
Bina's Mix
Packaging
It is not just one color or texture of champagne, it's a spectrum. 
Meet 

Kashmiri Chai: 

With the distinctive hue of a freshly brewed cup of Kashmiri Chai, this glaze is perfect for any and every occasion. 

It's a neutral dusky pink with honey undertones.
Meet Ruby Cocoa: 

Evocative of ruby chocolate, this shade will become your newest obsession. It's a toasted milk chocolate, with a hint of blush pink.
While either end of the spectrum can be used as a standalone color and a standalone texture, we designed them so that together you unlock their superpowers. 
There is no wrong way to play with this combination. Layered any way you like, this combo is the most delicious soft brown with a hint of pink. 
Pigment Glaze:
✔️ Sunflower Seed Oil: An anti-inflammatory skin protector that protects against premature aging.
✔️ Euphorbia Cerifera (Candelilla) Wax: An non-comedogenic emulsifier that is rich in Vitamin A.
✔️ Squalene: A hydration booster, detoxifier & an antioxidant (Vegan).
Pigment Fluid:
✔️ Beeswax: A humectant. hypoallergenic, and suitable for those with sensitive skin.
✔️ Vitamin E (as Tocopheryl Acetate): A skin-conditioning agent and antioxidant superhero.
Apply Ruby Cocoa first as a base stain. Layer Kashmiri Chai on top concentrating more in the center of your lips. Blend outwards with your pinky finger.
Want to try? No need to wait. Upload a selfie taken in daylight or turn on your room lights and click on Try On to see how it looks on you.
Get creative and share your mix with us at #justb.
Each Lip Spectrum is composed of a full-size Pigment Glaze (4g / 0.14 oz) and a full-size Pigment Fluid (5.2mL / 0.17 fl. oz).
We are trying our best to be eco-conscious in every decision we make. Lip Spectrum is recyclable and its packaging material was sourced from well-managed forests as certified by the Forest Stewardship Council.
Just Belong
We know the struggle of finding products that work for South-Asian skin, and we are here to make that easier for you.
Just Beloved
You are why we do what we do. Let us know how our products worked out for you and what more you would like to see from us!
Just BFFs
Reach out to us at justbpals@justbcosmetics.co with any questions or just to say hi!